Keep your sewer line in good condition with our help.
Your sewer line is what carries waste from your home to the municipal sewer system. If something goes wrong with your sewer line, you may be in for a smelly mess in your home. But the good news is that we offer sewer line plumbing services that can keep this essential part of your home's plumbing system up and running.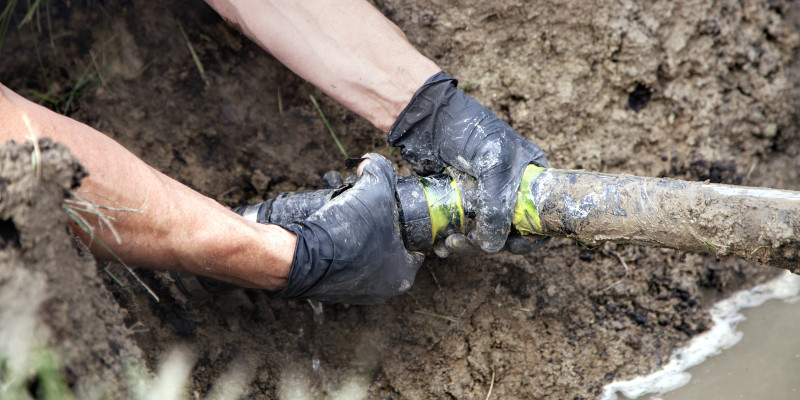 At On The Level Plumbing & Backflow Services, we offer several different sewer line plumbing services to our clients in the Brazoria County, Texas area. Some of these include:
Clogged sewer line repair—Is your sewer line clogged? We can fix it before your sewer line sustains any additional damage.
Hydrojetting—With hydrojetting, we'll push intense amounts of pressure through your sewer line. This can clear existing clogs before they stop up your entire sewer line.
Sewer line inspections—Are you curious about the condition of your home's sewer line? We can complete a comprehensive inspection that provides a clear picture of your sewer line's condition.
Sewer leak detection—Sewer line leaks can often go undetected for many months. Find out if your sewer line is leaking with our professional detection services.
Sewer line installations—Like any part of your home's plumbing system, your sewer line won't last forever. We can replace your old sewer line with a new one and do so with expertise and precision.
Our sewer line plumbing company is here to exceed your expectations with the quality of our customer service and workmanship. To schedule a sewer line repair, replacement, or inspection, contact us!
---
At On The Level Plumbing & Backflow Services, we offer sewer line plumbing services for customers in Freeport, Richwood, Angleton, Alvin, Lake Jackson, West Columbia, and Bay City, as well as throughout Brazoria County, Texas.
Similar Services We Offer: