Check out our blog for plumbing tips, tricks, and advice.
We're always here to provide helpful plumbing advice and information at On The Level Plumbing & Backflow Services. As part of this, we regularly update our blog with helpful information and articles about properly maintain your home or business' plumbing in Brazoria County, Texas.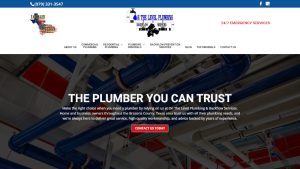 We've been working on a new site for the last month, and we're pleased to say it's finally live!