Keep your water supply clean and free of contaminants.
At On The Level Plumbing & Backflow Services, your safety is our priority. Wastewater removal from your space is serious business, and there are crucial components to your plumbing system that ensure your health. We offer backflow prevention services for homes and commercial properties in Freeport, Texas.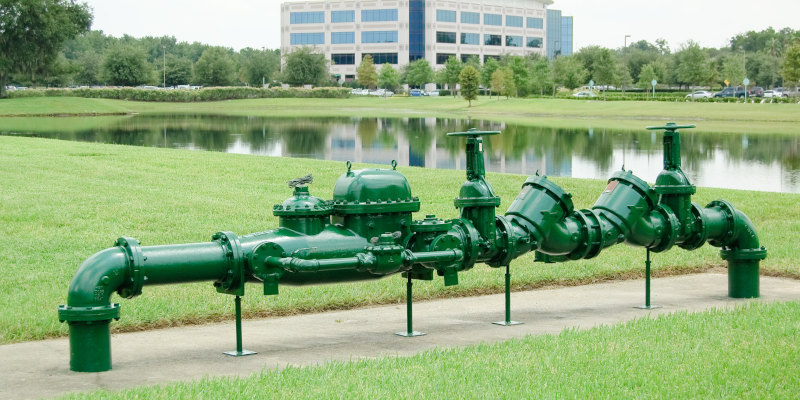 Backflow prevention services are available to help prevent drinking and groundwater contamination in the event that a pressure change could make your wastewater flow the wrong direction in your pipes. Contamination can occur if this happens, making it a dangerous situation for all involved. Contaminated water can make you sick and pose other health threats in your property. Backflow preventers will also prevent solids and gasses from entering your water supply.
Our team is well-versed in different types of backflow preventers, and depending on your needs, we will help select the best one based on the needs of your space. We know the importance of preventing backflow, so you can keep pollutants out of your water supply. Our team has over 17+ years in plumbing, and we bring our experience to provide reliable, cost-effective services to residential and commercial properties.
If you would like to learn more about our backflow prevention services and how we can keep chemicals and pollutants out of your water supply, reach out to us. We are a highly reputable team regulated by the Texas State Board of Plumbing Examiners, so you can be confident we are knowledgeable and capable of assisting you with all of your plumbing needs. Give us a call today to discuss your plumbing needs and schedule with our skilled team.
---
At On The Level Plumbing & Backflow Services, we offer backflow prevention services for customers in Freeport, Richwood, Angleton, Alvin, Lake Jackson, Pearland, West Columbia, and Bay City, as well as throughout Brazoria County, Texas.